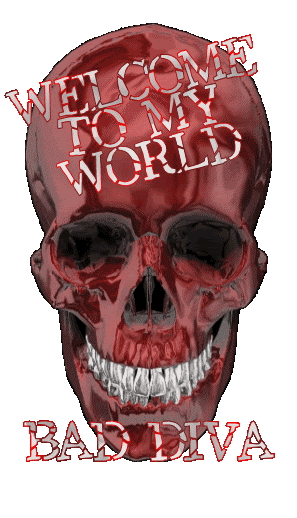 Welcome all twisted, demented, gothic tag fans!
What is this blog about? It is a place where I will post tags for you to request.

I am not so good at making Tutorials...have no clue how I made my tags when I get done and I suck at explaining. Maybe if I learn how to follow a tutorial, I will learn how to write them. As I go I may get into making stuff for tagging...but I can't tube for shit...so it won't be for quite awhile! LOL!

I wanted a place where I can just offer my tags that is on my time schedule. No pressure to bust out 20 tags a week. LOL. My tags are generally gothic or dark in nature, but I have been known to bust out a girly tag now and then...LOL! I warn you...you ain't gonna find much pink on my blog!

Here are my basic rules...they are easy to follow :)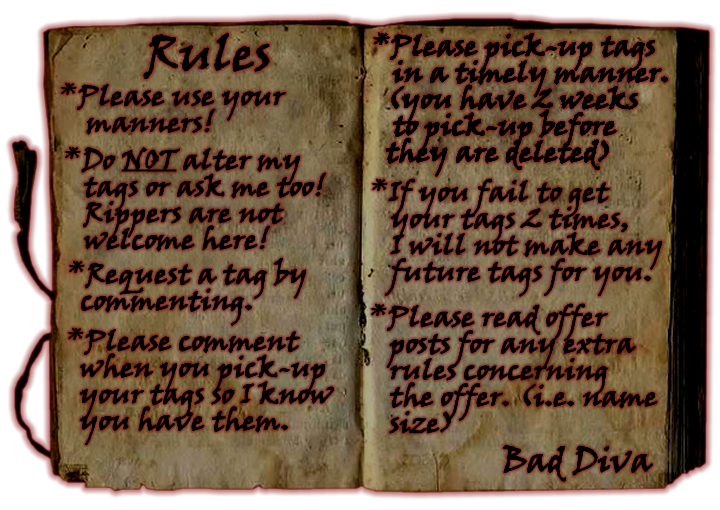 CHECK BACK SOON FOR MY FIRST OFFER!!